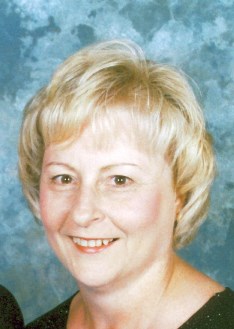 Loretta (Brooks) Close, 1946-2013
Loretta passed away September 11, 2013, at the Kitsap Hospice Care Center, in Bremerton, after a long battle with Alzheimer's disease.
Loretta was born in Portland, Oregon in 1946. She moved to Spokane during her elementary school years and graduated from Mead High School with the class of "65". We were married the summer of "65", and spent 48-wonderful years together. We were blessed with two beautiful girls and one handsome grandson. Loretta initially worked in accounting, and after our children were born she became a full time Mom. When our girls entered school, Loretta became a cosmetologist and started her own business in Puyallup. After moving to Port Ludlow, she purchased and managed the Village Salon until 2005. She loved golf, camping, crossword puzzles, porcelain dolls, quilting, children and babies. Loretta was active in the Port Ludlow Ladies Nine Hole Golf Club, where she was Co-Captain one year and Captain another. She was also active doing volunteer work, helping me install Lifeline units for people in our extended community.
I will always remember the words Loretta spoke after her Alzheimer's diagnoses, she would frequently say: "All I can do is go forward"! She amazed me; she did not give up, even as the disease took away her ability to do the things she loved.
A single life produces much when that person follows his or her dreams, tries to do what is right, and refuses to let obstacles stand in the way. Loretta did all that. The world is better for her having lived, and we are better for having known her. Though her life may have ended too soon, it was a life complete in so many ways. She will be missed by her family, friends and classmates.
Loretta's ashes were placed at the Tahoma National Cemetery and I will join her there someday.
Ken Close