The Old School
The old building has not changed that much over the last four decades. The ceilings have been lowered in the hallways and carpet has been laid on the floors. Lockers have been added to the Science Wing hallway and also the hallway next to the gym. All of the hall lockers will most likely be removed in the near future since it will no longer be a school. Several years back, a new gym was added to the south side of the old building behind the kitchen.
The district decided to keep the building for administrative use. And the Mead Boys and Girl Club just opened in the building. Recently, several of the classrooms have been converted into meeting rooms and offices with cubicles. The maintenance department is currently using the metal and woodshop areas.
Efforts are being made to place the original building on the historical register. It looks like the old brick school house on the hill will be around for many years.
The old class photos that were on the walls of the second floor are in a warehouse now. The district has no plans of ever displaying them again.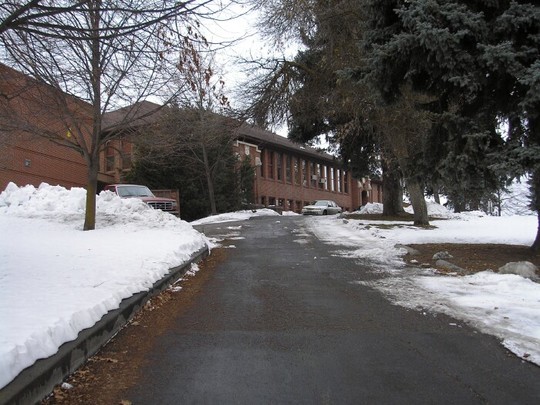 Several years ago a new gym was added....it is on the left side in the above photo.

Below is the Choir Room...pretty much the way it was 40 years ago!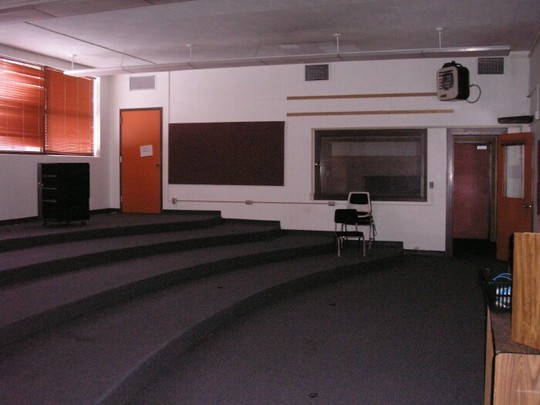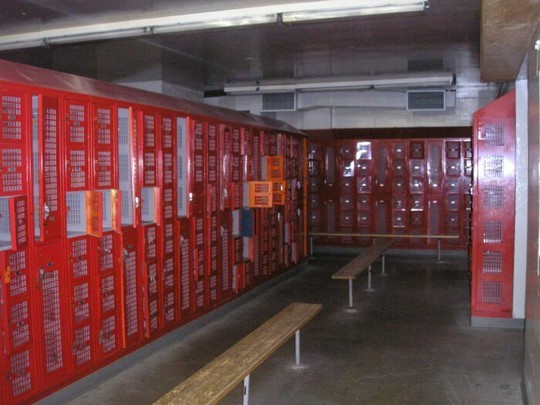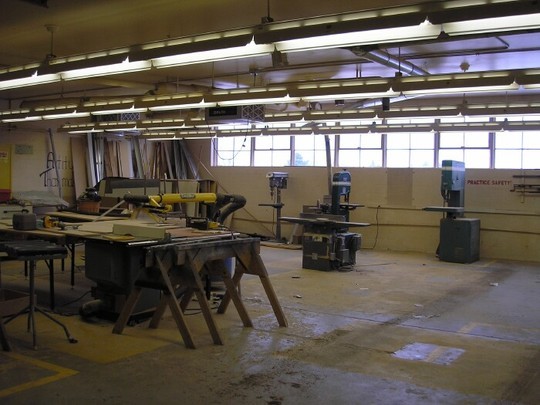 Woodshop looking northh from the garage doors.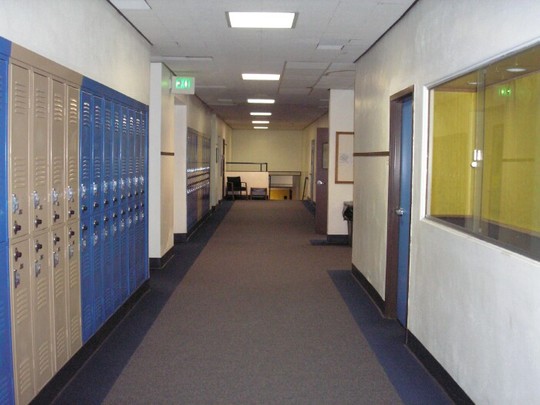 Second floor looking north. The office is to the right.
---
---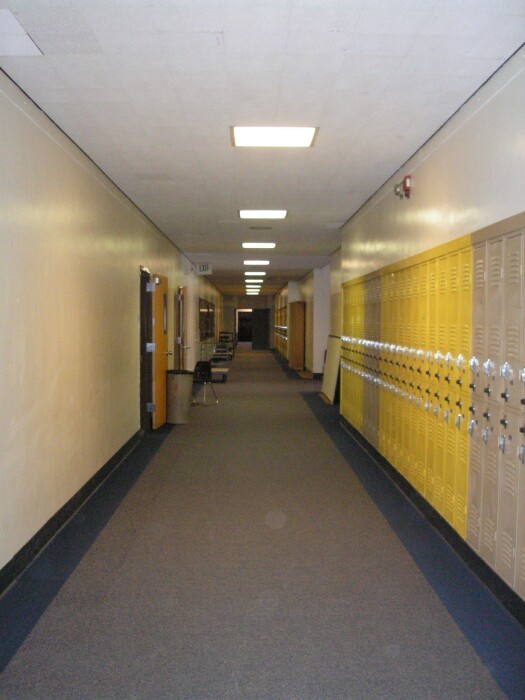 The science/math wing looking east from the doors leading to the woodshop and metal shop. Lockers were added on the south hall wall to the right. Carpet was laid on the floor
---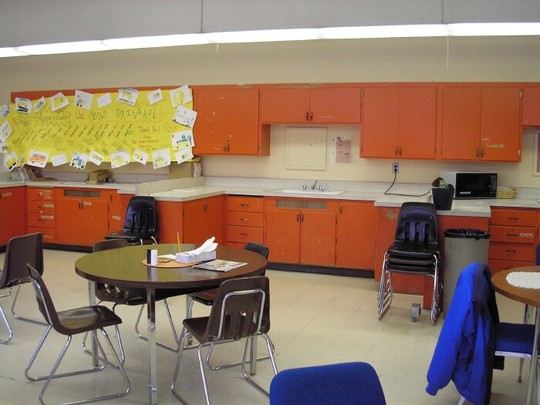 Mabel Walmark's Home Economics room. Now used as a lunch room for staff. The cabinets have not been changed since they were installed, most likely in the late '50's. These are the same ones we used. The ranges have been removed. You can see the range outlet under the stack of chairs
The above school photos courtesy of Marc Martyn Class of '69
The Highway comes to Mead!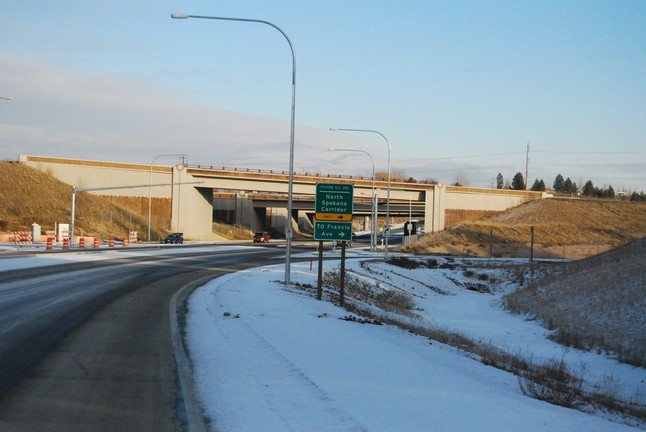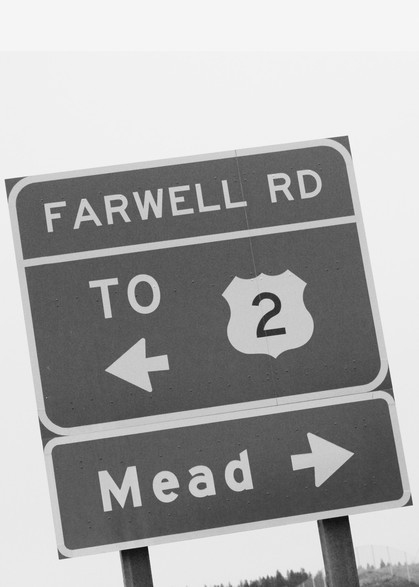 Farwell Road today...photo courtesy of the class of '79
Farwell Road today...The first photo is Farwell Road near the intersection of Highway 2 looking East toward Mead. Note the four new bridges! Take a right and you're on the first portion of the North Spokane Corridor heading south towards Francis Avenue.