The school is a group of buildings that were erected at various times, but the original Union High School Building at the front of the complex was built beginning at the end of 1926 after voters in the school district approved the $35,000 construction project that year. The architect was George M. Rasque, who was known for designing other local school buildings in the period. Bricks on the building were fired in Mead.
The 1926 high school graduating class was only 15 seniors, according to school records.
Union High became Mead High in 1933, and the building was a high school until 1972 when a "new" Mead High School opened. The building was Mead Junior High from 1972 to 1997, when it became a middle school. The middle school was closed in 2008.
The district kept the buildings open for the maintenance department offices, space for park programs and club sports, community programs and school district training programs.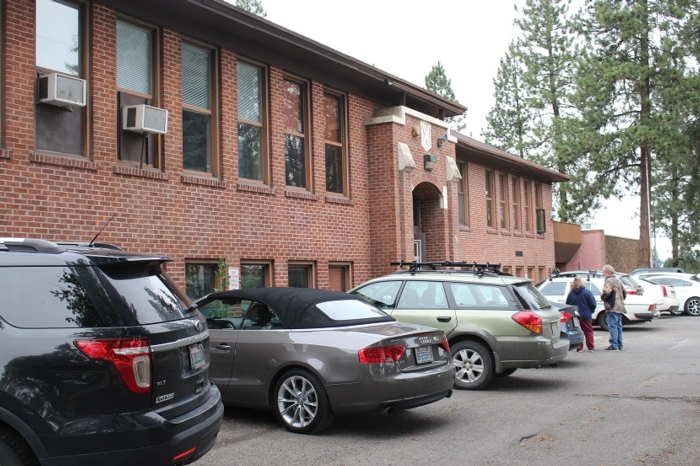 June 20, 2019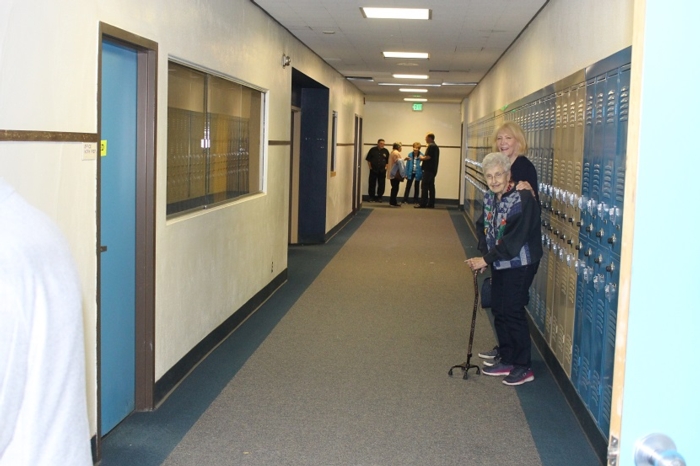 Hallway leading to the Principal's Office
(wonder why Mrs. Dormaier and Cathy (Corn) Dormaier '67 got called to the office??)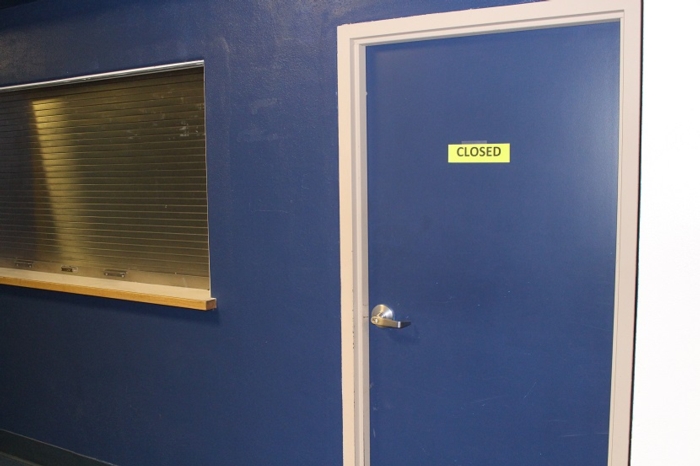 The Principal's Office is Closed today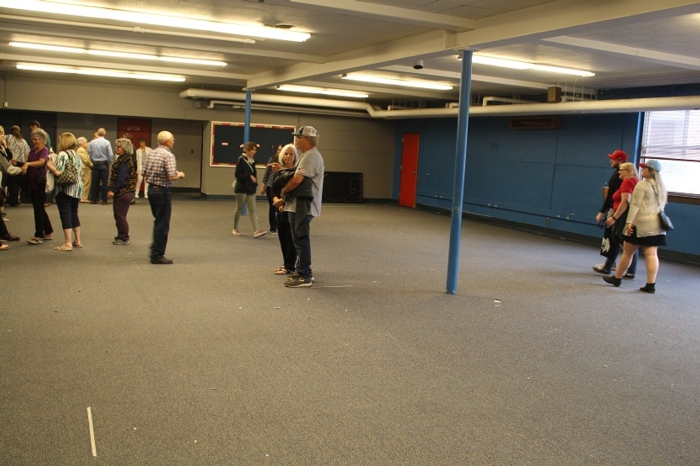 The Cafeteria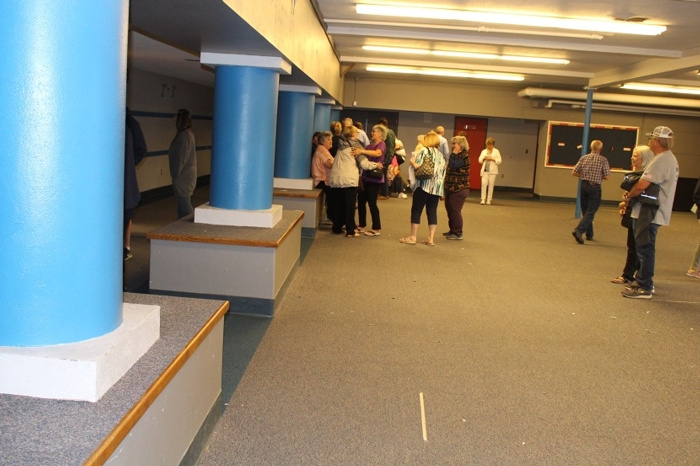 The Cafeteria (walls on the left to create more classrooms)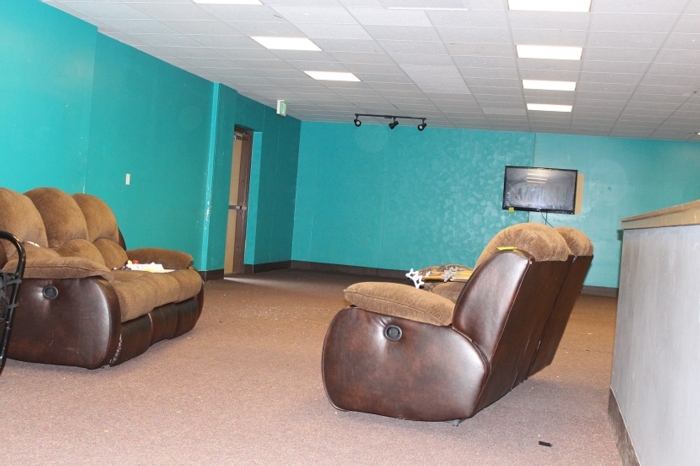 Band Room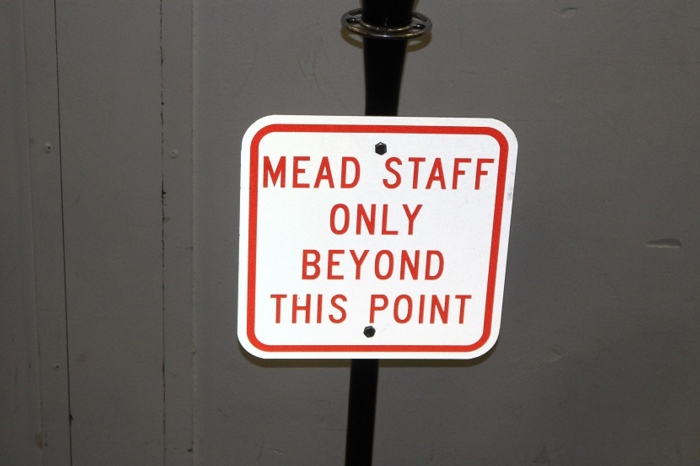 Self Explanatory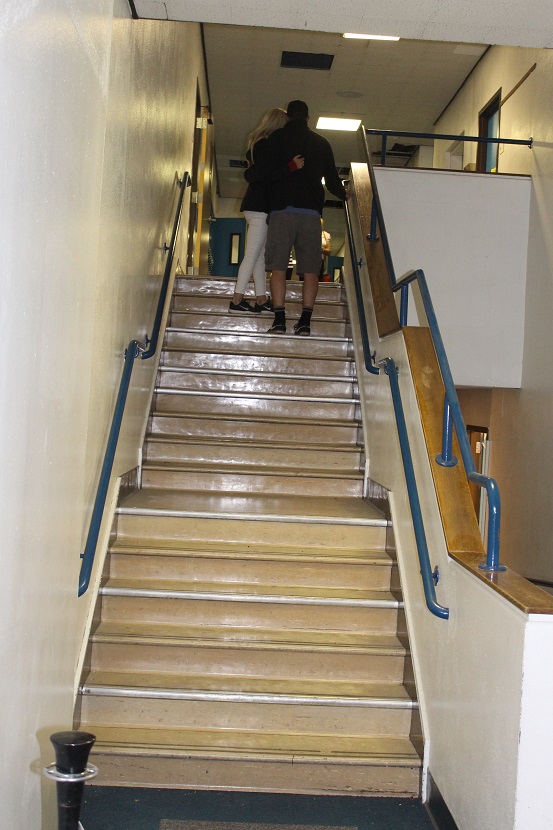 Staircase leading to the office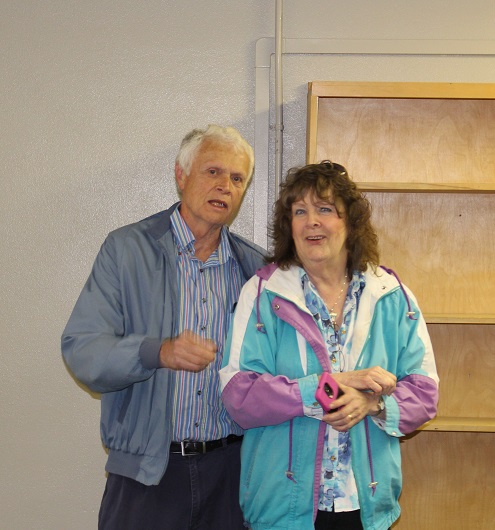 Roy and Maggie Caldwell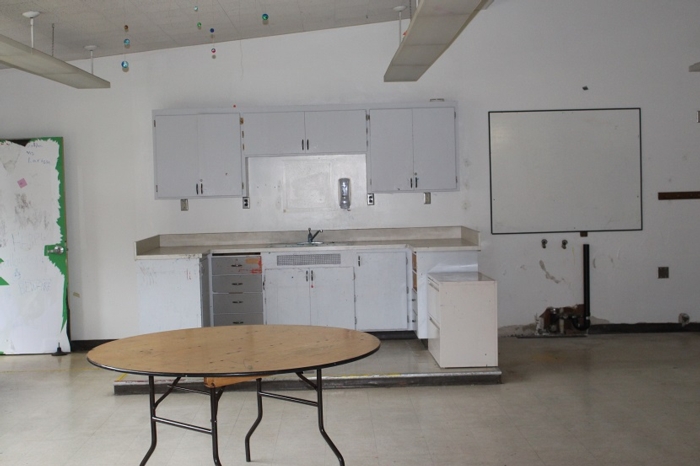 Home Economics Room (Where's Ralph????)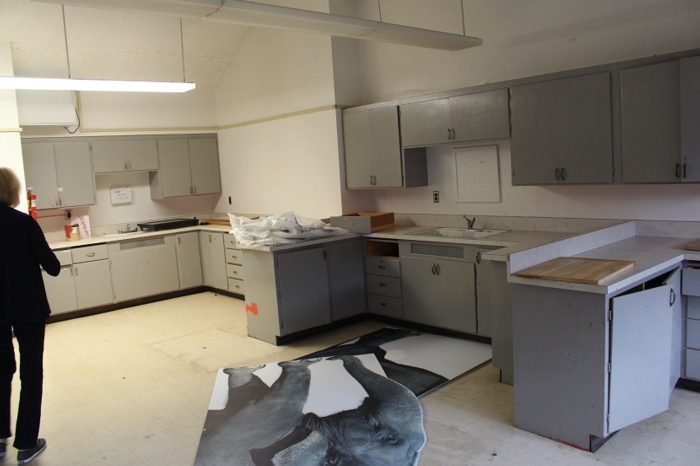 Home Economics Room (We looked everywhere for Ralph.....he just wasn't there!!!!!)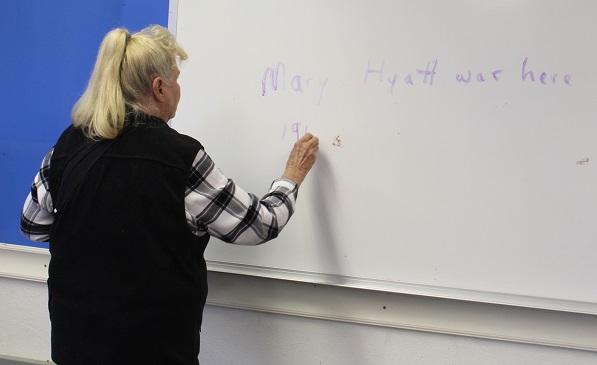 Mary Hyatt showed up to teach another lesson..........
but no "brownie points" were given out
Still the gifted teacher, Mrs. Hyatt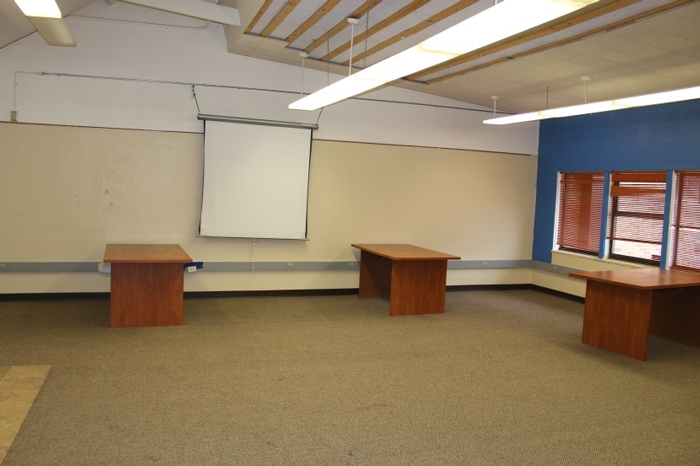 Mrs. Leeper's English room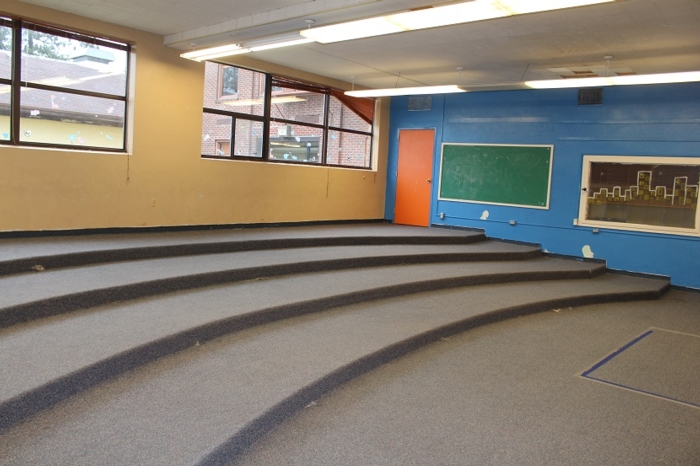 Choir Room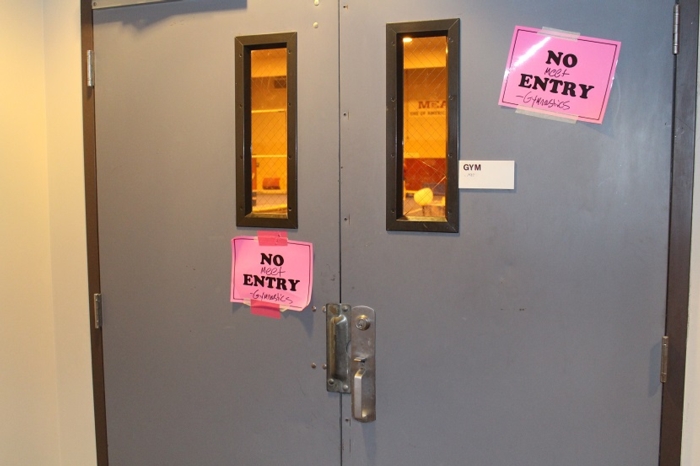 And the end..........the gym was closed